Clubs - Sparta, Willem II, SC Telstar
Sparta Rotterdam
Robey has been the proud supplier of the outfits of one of the oldest and most wonderful clubs in the Netherlands. Sparta Rotterdam has a tradition that goes back 133 years while it also embraces modern developments. Warm and sympathetic, yet competitive and full of fire when they must be. Their stadium Het Kasteel, meaning The Castle, is an impregnable stronghold for their opponents and a warm home for players, supporters, and sponsors.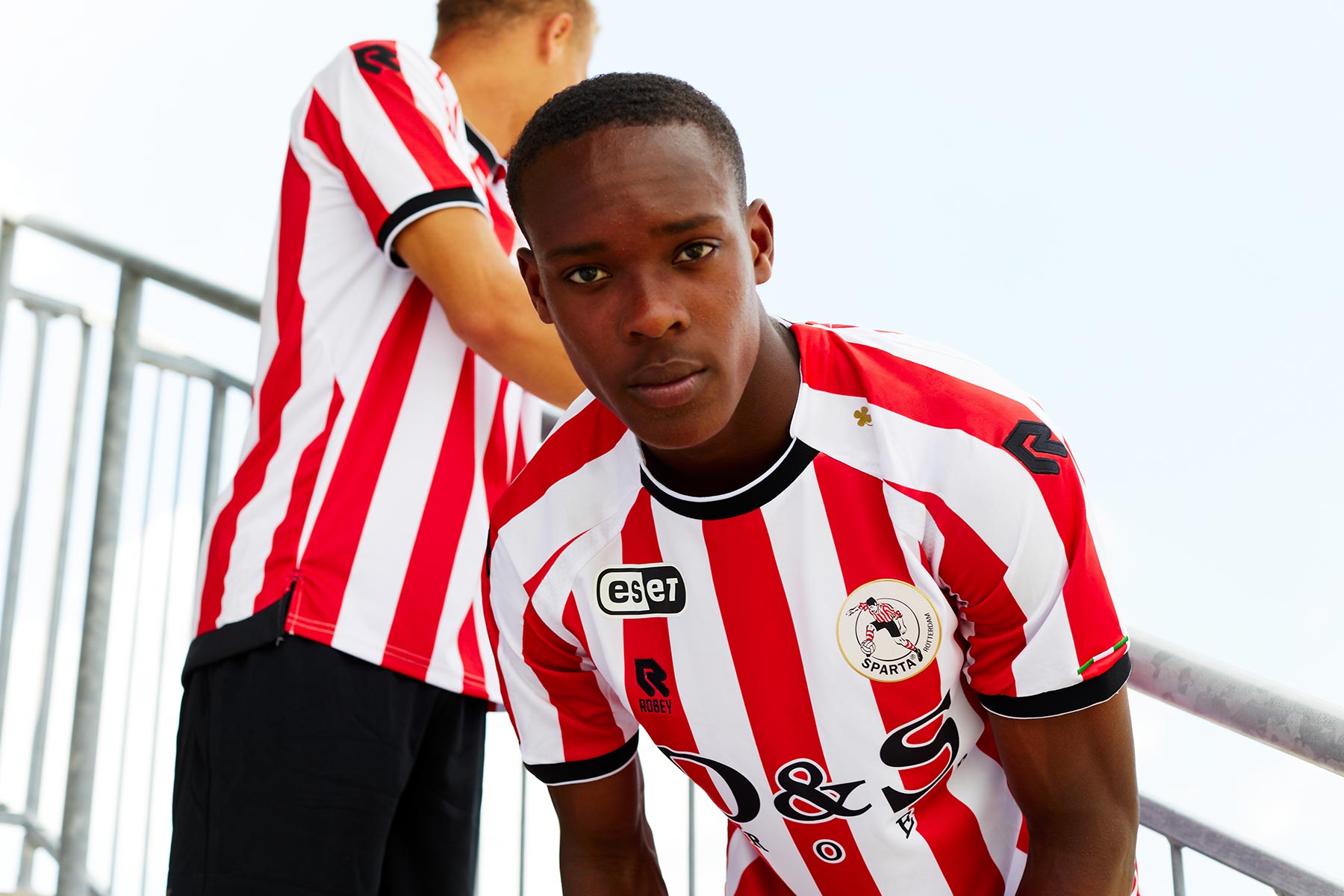 Willem II
Willem II has been the proud football club of Tilburg since its foundation in 1896. During its rich history, the club has been playing the Dutch premier league for over 50 years and was national champion three times. The 'Tricolores' build on traditions and play an offensive game in the lively atmosphere of the Koning Willem II stadium. The club, the shirt, and its supporters all give us that pure passion for football. And so we are proud to supply the outfits for Willem II.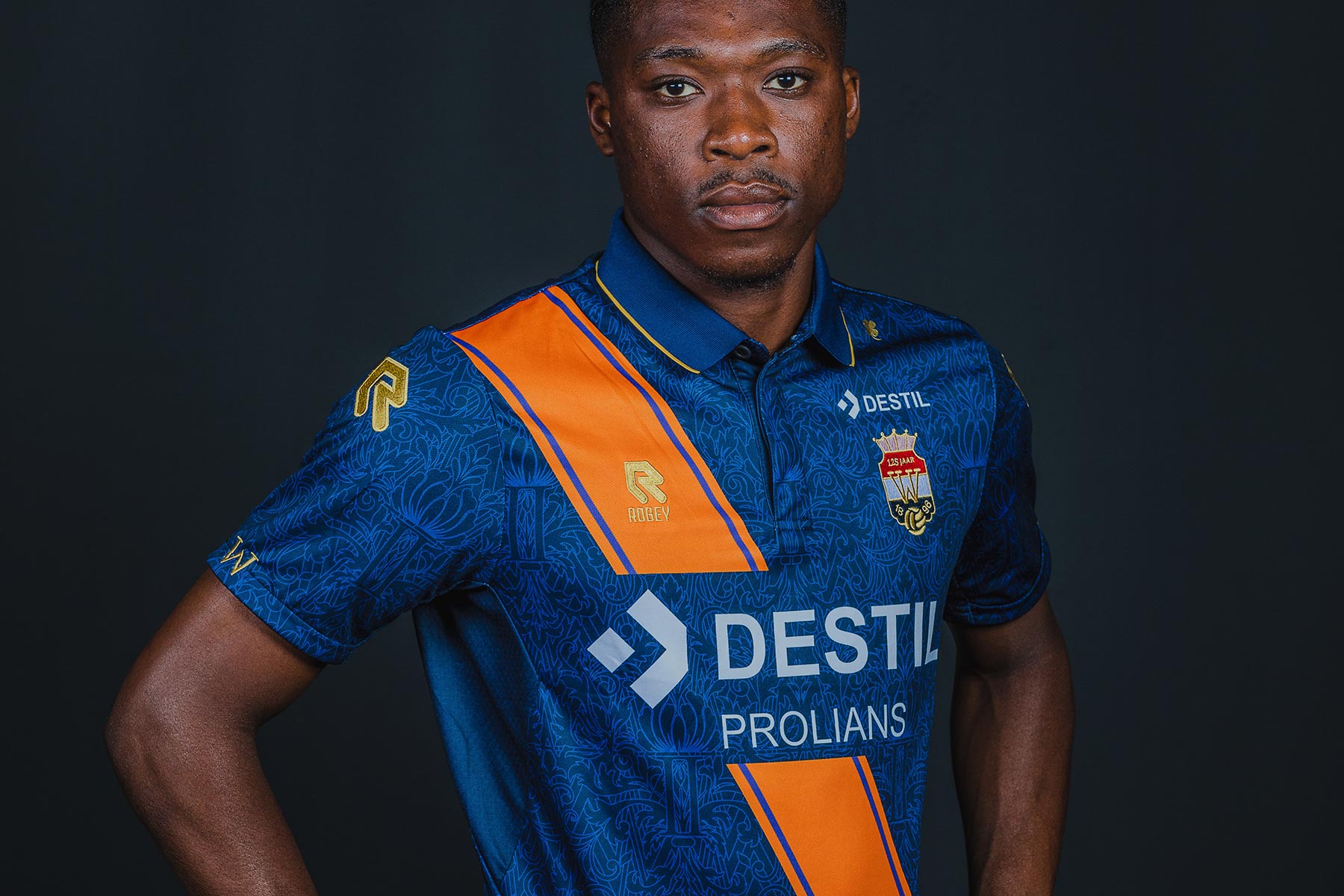 SC Telstar
Robey has been supplying outfits to SC Telstar since the 2019-2020 season. SC Telstar is a real football bastion with former players that include Ruud Geels, Louis van Gaal, and Jerrel Hasselbaink.A club with so much history and tradition instantly finds a special place in our heart. Telstar matches perfectly with our own brand values, which is why we are proud to supply the outfits for De Witte Leeuwen - the White Lions.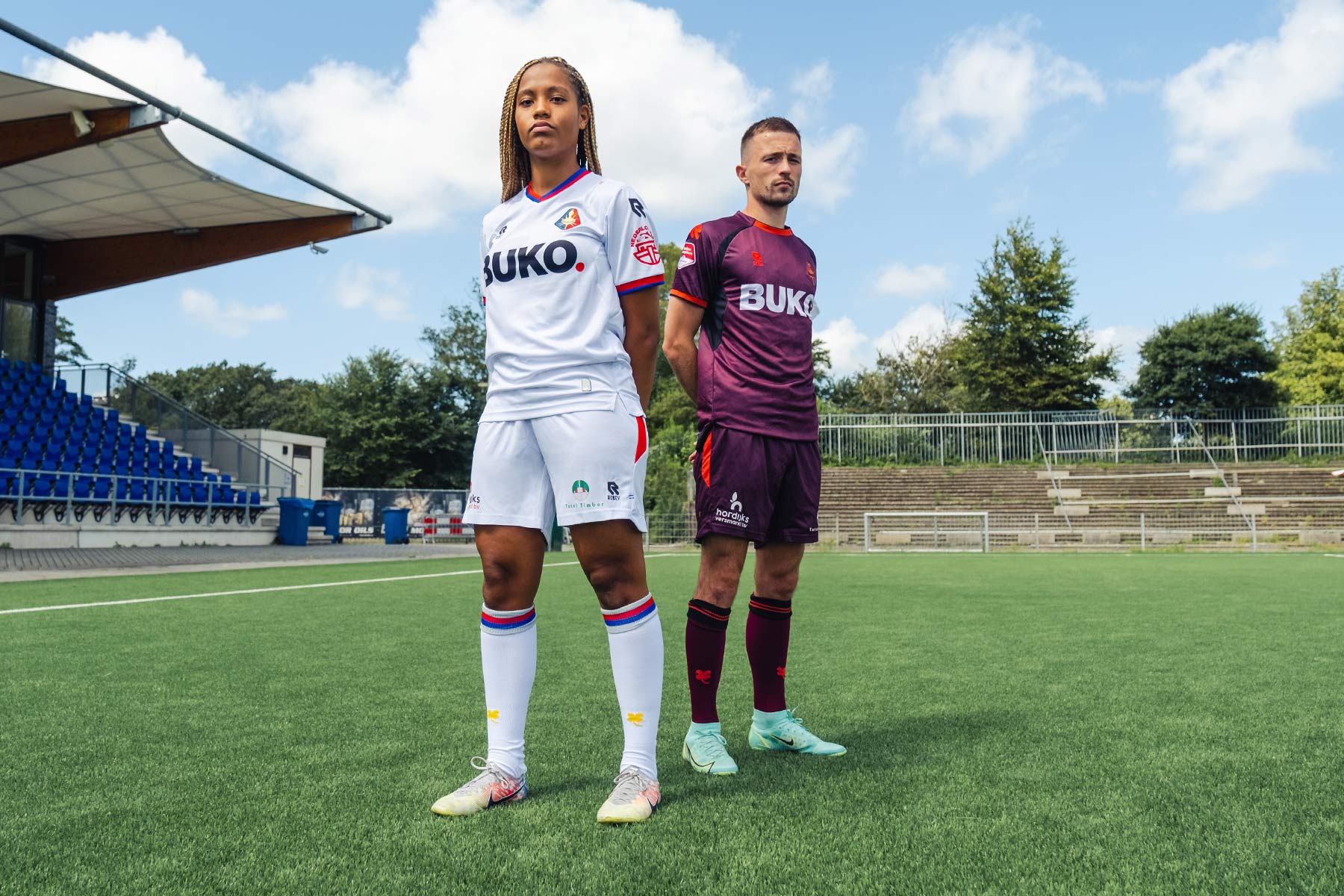 ADO Den Haag Vrouwen
Starting the 2021-2022 season. Robey is proud to provide the women of ADO Den Haag with their club outfits. The club is one of the biggest teams in the Dutch Eredivisie for several years so we are very glad that the women of ADO Den Haag will be playing with the Robey clover on their shoulders.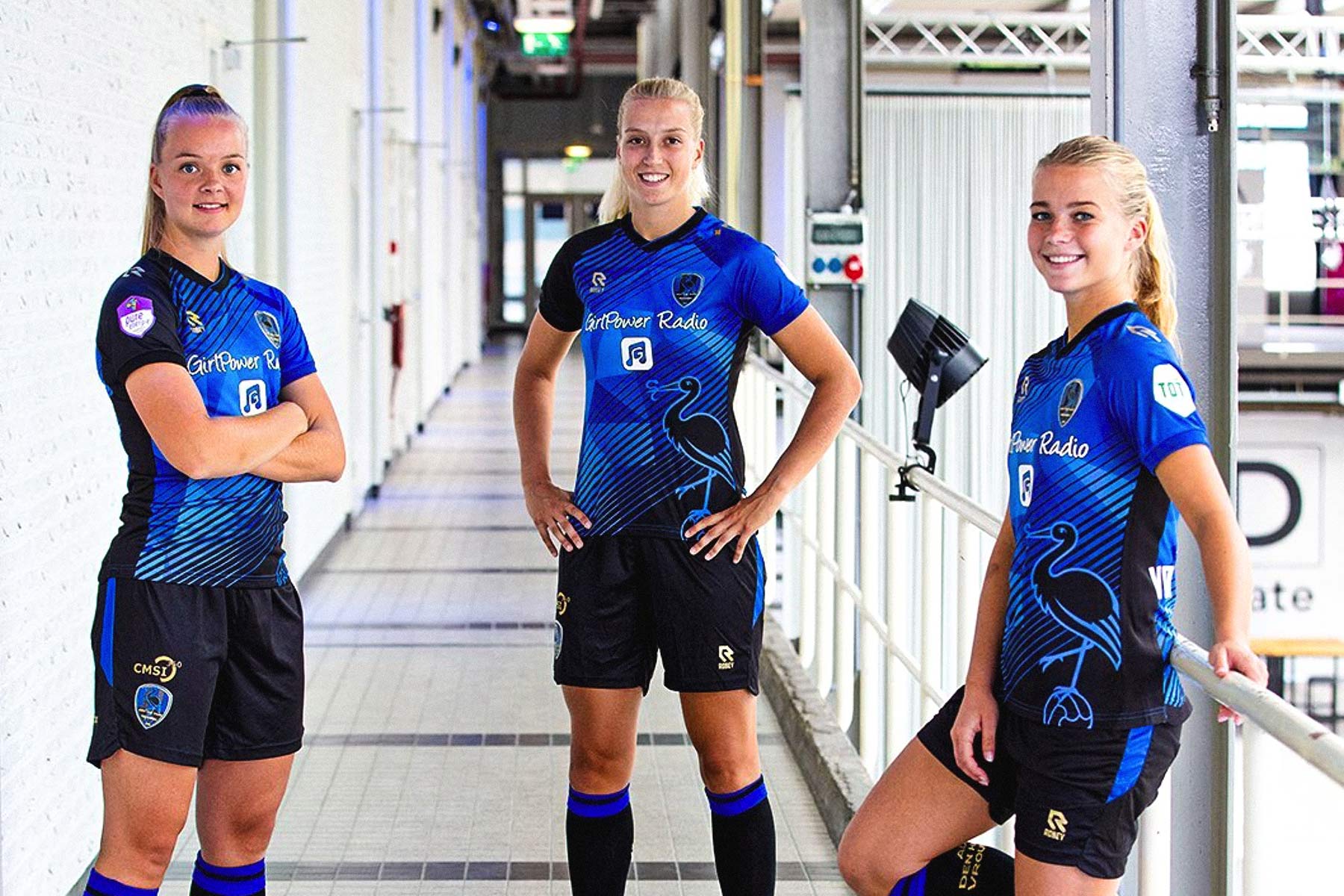 FC Groningen
Love never dies and that certainly applies to the love between FC Groningen and Robey. After the successful early 1980s, with renowned players like Ronald Koeman, Adri van Tiggelen, and Erwin Koeman, a new Robey partnership started in 2015, the year that culminated in winning the KNVB Cup. A love like that, with so many wonderful memories, never dies. So that's why as of the 2021-2022 season, we are pleased to embrace the 'Pride of the North' once more.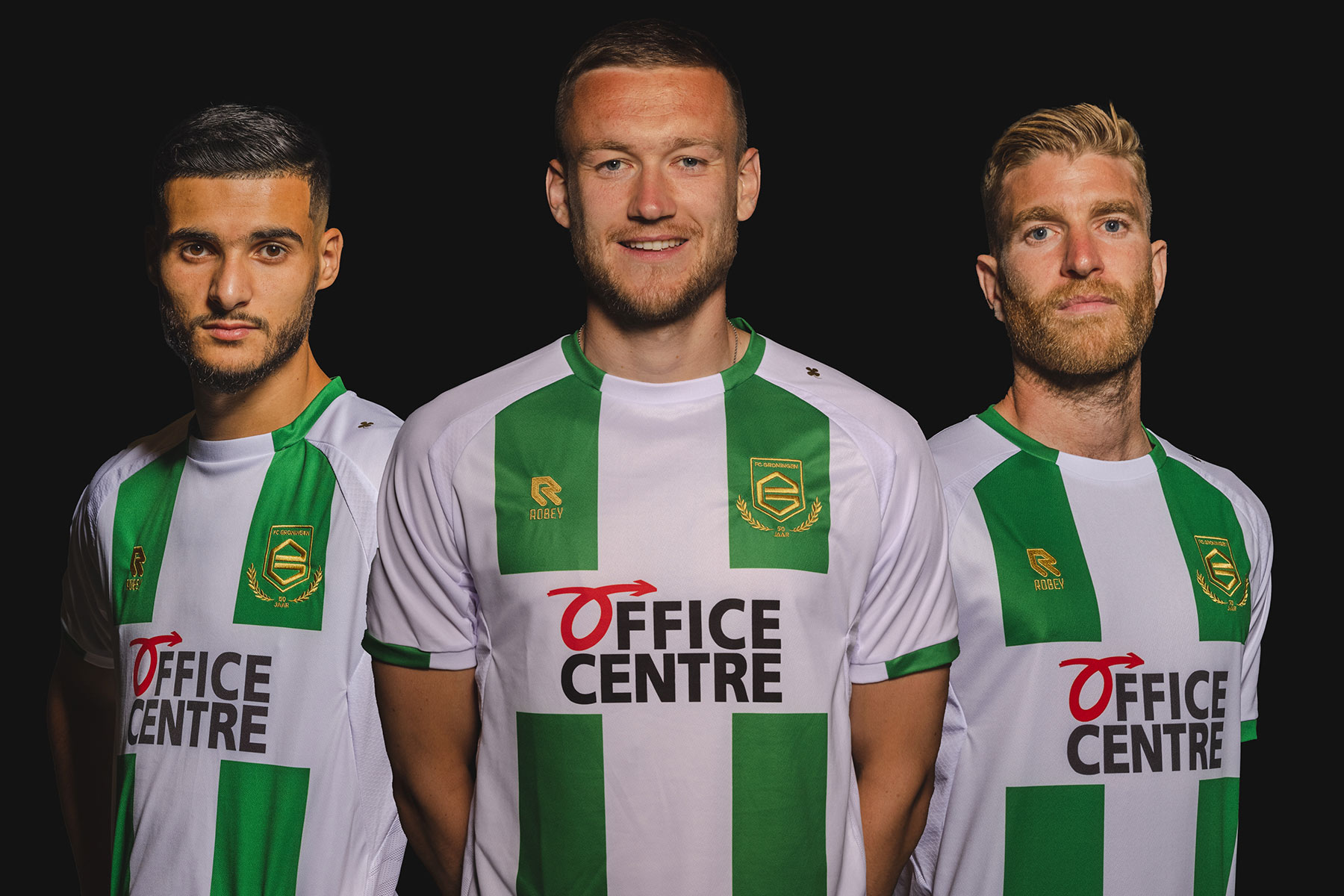 FC Volendam
A typically Dutch football club chooses an authentic Dutch sports brand. FC Volendam has football in its DNA. The club, also known for its nickname Het Nieuwe Oranje, has always had many local youth players, like Wim Jonk, Arnold Mühren and Dick Tol, climbing up from its ranks. The club successfully builds on a great future and so, for the coming years, we are proud to be at FC Volendam's side to the final whistle.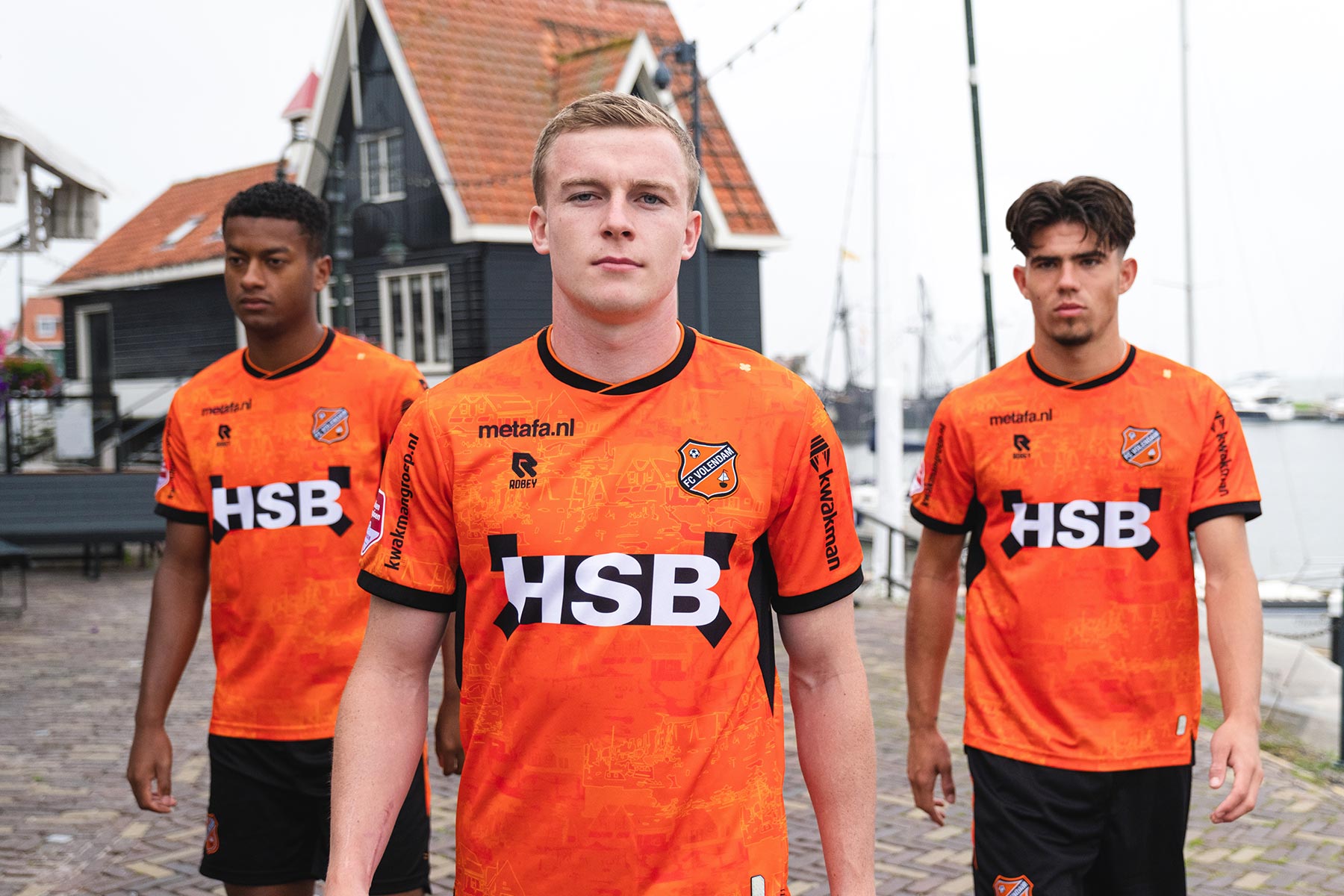 FC Den Bosch
Starting the 2021-2022 season, Robey is proud to provide FC Den Bosch with its club outfits. The club that was formed after the merger of one-time national champion BVV and Wilhelmina has been playing its home matches in De Vliert stadium since forever. FC Den Bosch is where famous players like Ruud van Nistelrooy, Hans Gilhaus and Arnold Scholten made their first steps towards their brilliant careers. We are very glad that the players of the Blue White Dragons will be playing with the Robey clover on their shoulders.